FOLLOW ON TWITTER
About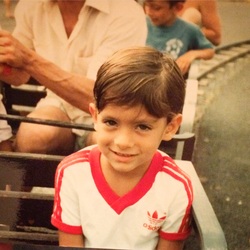 Born in the wonderful state of Virginia, Aaron spent his childhood splitting time between Venezuela and the U.S. After graduating from Virginia Tech, Aaron moved to Los Angeles to pursue a career in storytelling.

In his early Hollywood years he enjoyed success as an actor, model and stand up comic, but soon turned his attention to writing and creating films.

Constantly putting the pen to the paper, he found a writing home on the TNT show "Leverage". Following a two year stint on the show, Aaron moved on to more personal endeavors in both film and books. After writing and directing the acclaimed "In Sickness and In Health", he flipped the coin over and wrote the children's holiday picture book "Santa's Plight".

Most recently he completed his first novel, "GENE.SYS.", a Young Adult Dystopian book that is currently available on Amazon.
---